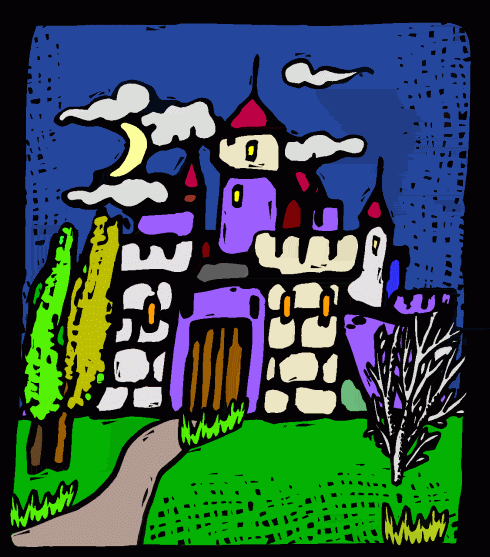 The art of living does not consist of preserving and clinging to a particular mood of happiness...

But in allowing happiness to change its form.

Happiness, like a child, must be allowed to grow up.

Charles L. Morgan







Play Therapy

Children usually enjoy coming to play therapy because play is the natural language of children. So play is their most effective means of communication. Through play, a child learns about the world, they experiment with various behaviors and they work through their deepest feelings and worries.

Developmentally, children under the age of 10 do not have the abstract reasoning skills or complex verbal abilities that an adult has developed. Kids can actually have an expansive vocabulary and still not have the ability to accurately put feelings into words. Its just a physical attribute of brain development rather than related to being smart.

So when your child is trying to process difficult feelings, play therapy has proven to be a very effective way to bring resolution and balance back to your child and family.


What is Play Therapy? . . . . . . . . . . . . . . . . . . . . . . . . . . . . . . . . . . . . . . . . . . .
A play therapy session is a place where your youngster is able to work through various challenges they are having, whether they are large issues or small ones.

Using play, talking about issues directly and sometimes incorporating relaxation techniques, this early work in processing their perceptions and feelings is a wonderful way to prevent your child's issues from expanding into bigger struggles later in life.


Issues Helped by Play Therapy . . . . . . . . . . . . . . . . . . . . . . . . . . . . . . . . . . . .

Overall, you might consider incorporating a few sessions of play therapy whenever your child is trying to manage any transition that they perceive as especially difficult or frightening.

The key concept here is observing how the child is reacting, rather than thinking they "should" be able to handle something based solely on their chronological age.

Even if you feel that your child is "just trying to get attention", below the surface, their behavior has a very important message at the root of it all. That is the goal of our play therapy work. To discover what your child is really trying to tell us through their behaviors.

Here are a few of the many issues that can be helped through therapeutic play.

- Conflicts with peers - Managing transitions of divorce
- Adjusting to a new school - Shyness, withdrawal and isolation
- Not talking in social settings - Fears medical exams/procedures
- Anger and Aggression - Demanding controlling behaviors

- Not trying or apathy - Lying and stealing
- Having tantrums - Acting much younger than age
- Doesn't listen to you - Fear of separating from parents
- Grieving the loss of a pet - Frequent crying or whining




TOP




Knowing When to Call . . . . . . . . . . . . . . . . . . . . . . . . . . . . . . . . . . . . . . . . . . .
A child might need play therapy if there have been one or more recent changes or a crisis in the family. Large changes are easier to understand, but even small changes can be surprisingly challenging for children.

Look for clues for the presence of stress. They can show up as acting-out behaviors, general irritability, withdrawal behaviors or becoming clingy. If there are noticeable changes in their behaviors in general or if they start acting younger than they usually do, they might be experiencing some stress.

It is also very helpful to consider coming in for a few sessions as a preventative measure when you know that something stressful will be coming up. This works well with doctor visits, starting at a new school and other unavoidable situations that are on your calendar.


Common Stressors for Children . . . . . . . . . . . . . . . . . . . . . . . . . . . . . . . . . . . .
Children are usually pretty flexible, but that doesn't mean that they are not stressed by challenging situations. For example, because they might go off to play right after their parent's have a loud argument we often mistakenly interpret that as meaning they were not affected negatively by the event. But they are definitely affected by the intense emotions that are around them.

Here are a few examples of things that are commonly stressful for a child.- Parents not sharing much undivided attention with their child.
- Child's difficulty regulating feelings in high stimulation environments.
- Fears of being abandoned by parents when parents are busy.
- Divorced parents, children struggle with feeling divided loyalty.
- Custody issues and the challenges of living in two households.
- Using food as a way to self-soothe.
- Family members or others yelling and high intensity conflicts.
- The multiple layers and questions of what it means to be adopted.


What Play Therapists Do . . . . . . . . . . . . . . . . . . . . . . . . . . . . . . . . . . . . . . . . . .
Therapists who specialize in play therapy receive specific training related to understanding and de-coding the metaphors of a child's play. The therapist provides a variety of carefully selected toys and activities based on the child's needs. This gives the child an opportunity to play out their feelings and any difficulties they might be struggling with.

There are many parenting skills that the play therapist can pass along to you as well. These techniques are derived from techniques used in our sessions. So part of the work we do at here at Wellspring is to share this valuable information with parents.

We also model how to use these techniques during our sessions with parents and their child. This makes it much easier to understand and implement these strategies later when you get home.


What a Session Looks Like . . . . . . . . . . . . . . . . . . . . . . . . . . . . . . . . . . . . . . . .
A play therapy session looks similar to regular play at first glance, but it actually has many complex layers below the surface. As you take a closer look, you might see that the therapist creates an environment which invites the child to play out and talk about their concerns.

Depending on the child's specific needs, we might use various toys, games, drawing, clay, music, colage, sand play, stuffed animals, writing, making books or we might use several of Wellspring's projective storybooks called "Guess What Happened Next?".

With most issues, the child generally chooses from a variety of activities through which through which they process their feelings.
The therapist paces with their needs, looks for clues to the root of the behaviors and provides corrective outcomes to guide the child through the healing process.

The timing of quiet moments for the child to process difficult feelings, the careful wording of questions and comments, then knowing the most effective time to challenge the child's problematic perceptions is vital in the play therapy process.

Much of the talking in a session is done through the metaphors found in the child's play. Since the majority of young children have the ability to receive verbal information more effectively than they are able to express themselves through words, we use their receptive abilities in our work with them.

The child is frequently able to comprehend concepts even when they are unable to verbalize them. Therefore, the play therapist models the idea of putting feelings into words so they have the opportunity to further develop this important life-long skill.





Tips to Try . . . . . . . . . . . . . . . . . . . . . . . . . . . . . . . . . . . . . . . . . . . . . . . . . . . .
Create a Positive Interaction Cycle With Your Child
What is this? A Positive Interaction Cycle occurs when a parent, or other caretaker, provides a variety of stimulating experiences for the child as they spend relaxed time together. Its a mutually beneficial process of positively interacting with each other. In addition to the wonderful feelings this generates, it also reduces acting out behaviors and increases intellectual development!

These stimulating experiences are intended to involve the full range of your senses and they provide an opportunity for mutual exploration and child-directed play. But please hold back on the tendency to slip into the lecture-teacher mode. Kids don't feel connected with you when you do this and they don't usually enjoy it. Instead, provide a safe open place that gives the child's joyfully creative mind the opportunity to soar and explore!


Some example activities might be :
1. Set up a relaxed time where you can taste a variety of foods which have different textures, colors or temperatures. Or maybe foods that taste sour, sweet, bitter or salty. How does each food smell? How does it sound when they chew each bit? You can invite them to briefly describe how each piece of food feels to their fingers when they hold it or to their tongue when they chew it.

2. Plan an activity where you put different textured items in a bag and the child tries to guess what it is, learning how to put feelings into words as they describe the texture.

3. Do things that involve moving their big muscles like running, skipping, jumping, stretching, balancing or climbing. And other activities that involve their fine motor skills like drawing or making something together.

4. Go outside and listen to nature sounds and city sounds and talk about what you hear. While learning to be mindful about what you and your child are experiencing in that moment you are also helping the child learn how to put feelings into words so they can communicate and connect with others and with themself.

Forming healthy adult-child bonds, especially in the earliest days of life, is a reciprocal experience. The adult and child each influences the actions of the other and both are enriched a great deal.

Lively social interactions are one of the most important parts of parenting. The more social interactions a child has, the more strongly attached he/she becomes to that person and the more likely he/she is to feel lovable and worthwhile. These are important components of self-esteem.

Your ability to create a Positive Interaction Cycle is a very effective way to of generating emotional health in your family. It might take a little practice to become comfortable with this relaxed explorative play, but it can bring you and your child such joy. I hope you'll give it a try!






Note

: The use of this web site or email link does not
in any way imply a patient-therapist relationship.

Payment Methods
No More Phone Tag!




Visa - Mastercard
Personal Check
Insurance





Private Pay Patients
Simply bring a check or credit card and have that ready at the beginning of each session.


In-Network Patients
Our office verifies your benefits, provides you with your remaining deductible amount, number of sessions allowed, and submits any required clinical information to your insurance.


Out-of-Network Patients
Receive benefits directly from your insurance.
Check or credit card payments required at each appointment.

We have helpful submission tips, office receipts and approved claim forms for patients who use their insurance out-of-network.




Monthly Payments
Individuals and families with very busy schedules sometimes use a monthly payment schedule to streamline the process even further.


Military Families
Confidential support for individuals and families using your Ceridian, TriWest, TriCare insurance. Free sessions through Military OneSource. www.militaryonesource.com at 800-342-9647.


24-Hour Cancellation
Your appointments are very important and they require a full 24-Hour notice in order to release your financial obligation.

If you use insurance, please note that they will not cover missed sessions or late cancellations. These remain your financial obligation.


Call our office to determine which billing method will work best for you.


Contact Us - About Us
925 831-2442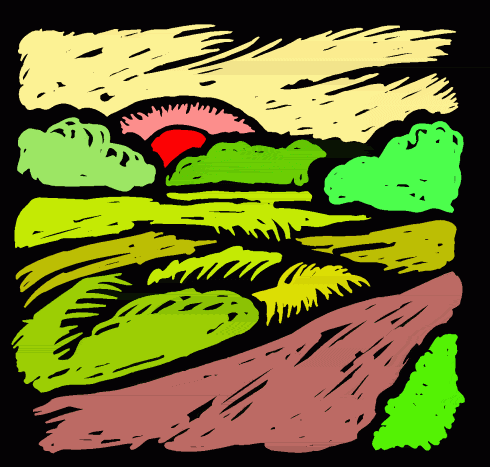 We have only this moment...

Sparkling like a star in our hand...
And melting like a snowflake.

Let us use it before it is too late.

Marie Beynon Ray